Deborah Birnbaum is an internationally established voice teacher. Widely sought after as a breath specialist and technician, Ms. Birnbaum has a unique ability to help singers assimilate the mechanics of Bel Canto Breath Support while working within the context of their existing vocal technique. Her expertise in breath technique originates from her own private voice studies with renowned soprano, Montserrat Caballé. Ms. Birnbaum is regularly scheduled for guest teaching engagements at the Metropolitan Opera (Lindemann Young Artist Development Program, Educational Outreach and National Council Auditions), San Francisco Opera (Merola Opera Program and Adler Fellowship Program), Carnegie Hall, the Lyric Opera Of Chicago (The Patrick G. and Shirley W. Ryan Opera Center), Houston Grand Opera Studio, Wolf Trap Opera, Arizona Opera, Los Angeles Opera Domingo-Thornton Young Artist Program and the Washington Opera Domingo-Cafritz Young Artist Program.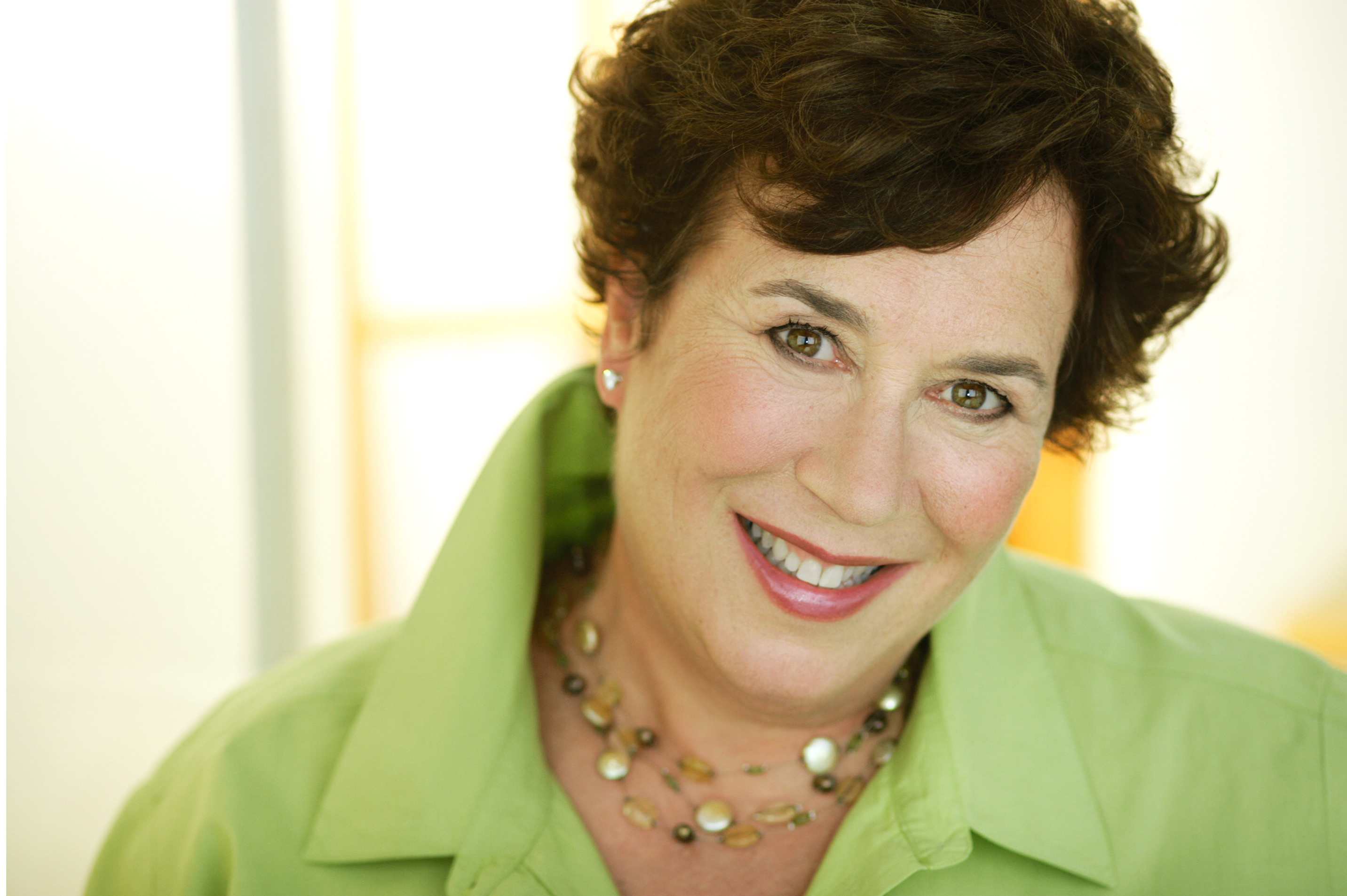 xIn addition, Ms. Birnbaum has served as a judge for several prestigious vocal competitions including the Metropolitan Opera National Council Auditions, the Gerda Lissner Foundation and the Licia Albanese-Puccini Foundation. Over the past several years, Ms. Birnbaum has worked with members of the Metropolitan Opera's Lindemann Young Artist Program. She is one of the featured coaches in the Metropolitan Opera's HD movie, The Audition, broadcast on PBS and shown in movie houses worldwide. This season, Ms. Birnbaum returns to Carnegie Hall at the invitation of Joyce Di Donato as a guest clinicians for the Joyce Di Donato Master Class Series.
Ms. Birnbaum has conducted master classes at The Mannes College of Music, Rice University, Indiana University, University of Austin, Tanglewood (BUTI), Boston University Opera Institute, University of Maryland, Northwestern University, Boston Conservatory, San Francisco Conservatory, Westminster Choir College (Rider University), Portland Opera, Florida Grand Opera and at several NATS Regional Conventions. In addition, she was the Master Teacher at World Voice Day sponsored by NATS, at Columbia University.
Internationally, Ms. Birnbaum has taught at the Shanghai and Beijing Music Conservatories, Nagano Japan Summer Vocal Institute, SIVAM Mexico City, Tel Aviv's International Vocal Arts Institute, and the Western Australia Academy of Performing Arts (WAAPA) in Perth. For many years, she was a member of the voice faculty of Barnard College, Columbia University and Brooklyn College.
Ms. Birnbaum maintains a private teaching studio in New York City.
"Working with Deborah on the breath has been one of the great joys of my journey as a singer."
My Teaching Philosophy
I love the creative and personal aspect of teaching. I believe my responsibility as a teacher is to help the singer gain independence and full ownership of their instrument.
Every singer has a unique sound and individual learning style. For over 25 years, I have taught singers from all over the world and am able to diagnose quickly and efficiently to help the singer discover vocal freedom and understand their breath management. In my lessons, each singer will develop a unique physical understanding of their breath support. My students are able to integrate new concepts within the context of their vocal technique. The breath is the basis of sound and singers can improve placement, tone, intonation, expression and stamina when there is optimal breath function.
Private Lessons
My studio has singers of many different levels, from professionals with international careers to undergraduate students just beginning their journey. Understanding and respecting the needs and challenges that a singing career requires, I take care and focus on each person and enjoy helping them achieve their goals.
I maintain a private vocal studio in New York City and also offer Skype lessons.
Master Classes
My Master Classes and Residencies are designed so that all attending participate. I have an interactive style that engages and includes everyone. I tailor my classes to a presenter's needs and can work with a wide variety of group sizes from several hundred to small individual sessions. I have worked at many Conservatories, Universities and Young Artist Programs including:
Metropolitan Opera, Lindemann Young Artist Development Program
Carnegie Hall, Joyce DiDonato Master Classes
San Francisco Opera Merola and Adler Fellowship Program
The Lyric Opera of Chicago Patrick G. and Shirley W. Ryan Center
Wolf Trap Opera
Houston Grand Opera Studio
The Mannes College of Music
San Francisco Conservatory of Music
Rice University, Shepherd School of Music
Indiana University, Jacobs School of Music
Northwestern University, Bienen School of Music
Boston University Opera Center
National Association of Teachers of Singers (NATS)
Royal Opera House (Jette Parker Young Artists Program)
The Santa Fe Opera (Apprentice Program)
Metropolitan Opera, Grammy Award Winner, Chicago Symphony Orchestra

" />

"Before I began to work with Deb, I tended to come off my body when I sang. My breath often got hiked and my singing lacked the consistency of body connection and grounded breath support. With our work, I found a deeper sense of foundation which then allowed me more freedom vocally and interpretively."

Metropolitan Opera, New York Philharmonic, Santa Fe Opera

" />

"Deb has no shortage of physical exercises to help remind the body how to engage fully, all this with the goal of total connection and therefore full expression. She encouraged me to make warming up my breath part of my vocal warm up. It's made a huge difference."

The Glimmerglass Festival Young Artists Program Head of Music, Minnesota Opera

" />

"Deb Birnbaum's work with singers is astute, methodical and essential. She addresses breath technique in a straightforward way, effectively providing singers with practical tools to gain freedom and consistency in their vocalism."

Metropolitan Opera

" />

"It shouldn't be the case that one studies breath support separately from the voice lesson, but if the voice teacher isn't explaining it, then it's a good thing Deb does … her work is so important."

San Francisco Opera Center; Artistic Director Merola Opera Program

" />

"Deborah has studied this issue in such depth and has solutions for problems, it's not a one-size-fits-all approach. She really helps singers examine their own body structures and designs patterns for each individual. When a singer has a good sense of their support … it frees up everything else. It gives them artistic freedom."

The Patrick G. and Shirley W. Ryan Opera Center, Chicago Lyric Opera

" />

"Deb is a marvelous instructor who has that special gift of identifying quickly the issues each singer needs to address, particularly about breath, and knowing how to communicate the solutions in a way that best suits the individual. She's so warm and supportive, and every one of our artists loves working with her – and they all improve as a result." I recall a colleague at another young artist program saying the same thing, "Everyone sounds better after she's been here".

Wolf Trap Opera

" />

"Deb's temperament is uniquely suited for this kind of work; not only is she extremely knowledgeable, but she is also incredibly warm and personable. Her knowledge base allows singers to trust her, but it's her warmth and affability that allows singers to open up and really take in the knowledge she shares. Deb's ability to talk about these basic concepts and skills in a way that complements a wide range of teaching is a truly wonderful rare thing. Deb's been working with singers at Wolf Trap since 2010, and if I could, I'd keep her here all summer long!"

Mannes College of Music; The New School for Music, New York City

" />

"Deb's work impacts singers' overall technique and musicianship through a better understanding of breath support. Specific technical benefits include maintaining legato, sustaining longer phrases, solving intonation issues and increased agility."

Winner Metropolitan Opera National Council Grand Finals, First Prize Winner Houston Grand Opera Eleanor McCollum Competition, George London Competition Finalist

" />

"Deb is an absolutely fantastic teacher, and I can't say enough about the incredible efficacy of her teaching! It seems she has 'x-ray' vision; she has an ability to listen to someone sing and somehow diagnose exactly what is happening internally with the air. Deb is the foremost expert on this matter. I attribute a great deal of my own growth to Deb's expertise, and I couldn't be more grateful!"

Metropolitan Opera, Winner BBC Cardiff Singer of the World, Richard Tucker Award Winner

" />

"I absolutely love working with Deb! Her expertise in breath technique, her impeccable ears, and her natural gift as a teacher have all helped me unlock new bits of knowledge about my instrument each time I've worked with her. I truly believe she's one of the most effective teachers I've had the pleasure to work with."

The Juilliard School

" />

"Ms. Birnbaum''s breathing technique completely changed the way I approach singing. With every coaching she instills more and more confidence while searching for free use of the voice."
Email
Deb@DeborahBirnbaum.com